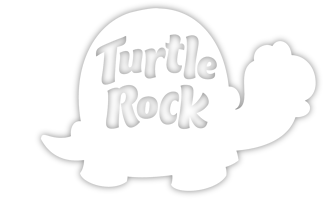 KinderCamp Overview
Kindergarten-age students participate in this program designed especially just for them at Turtle Rock. KinderCampers have their own classrooms and materials, playground, field trips, theme days, and activity program. Play is important to camp and children will be given many opportunities to develop curiosity and creativity through monitored play experiences. Familiar faces and secure surroundings help promote socialization skills and build confidence in our KinderCampers. We also focus on academic review to keep up those newly acquired and hard-earned Pre-Kindergarten skills! KinderCamp is held in five two-week sessions, and students may enroll for any number of sessions. Our core camp day session is from 8:30 AM – 4 PM, and an extended day option is available from 7 AM – 6 PM for those needing additional hours.

Our Program
KinderCampers have their own special academic schedule designed to prepare them for entering kindergarten in the fall. Mornings are filled with academic readiness activities in language arts and math. Lessons are designed to include plenty of hands-on learning opportunities as the children explore math and language arts concepts. KinderCamp teachers give special care in introducing a classroom routine including listening skills, following directions, individual responsibility and more. Familiar faces and secure surroundings are high priorities in our efforts to promote socialization skills and to build self-esteem.
Separate staff, space and program for soon-to-be-kindergartners
Diverse learning opportunities including hands-on activities, art and technology-based instruction
Language arts skills including letter and sound recognition, vocabulary and oral communication
Math activities: teaching number recognition, shapes, patterns, addition, and subtraction
Concepts and skills taught at a level appropriate for each camper
Campers are mixed into balanced groups
Flexible Daily Schedule
7:00 – 8:15 am : Extended Morning Care
8:15 – 9:30 am : Outdoor Play & Snack
9:30 am – 12:30 pm : Academic Learning
12:30 – 1:15 pm : Lunch
1:15 – 2:30 pm : Rest Time
2:30 – 5:00 pm : Afternoon Activities
5:00 – 6:00 pm : Dismissal
We offer an option for your child to nap after lunch. Afternoons involve crafts, games, stories, music, and other special activities. Lunch can be brought from home or purchased from the camp for the session.
2023 Eligibility
KinderCamper is for children entering Kindergarten this fall and are 5-years-old on 9/1/2023.
2023 Session Themes & Rates

FAQ
How do I know if my child is eligible for KinderCamp?
KinderCamp is for children 5 years old on September 1st. Children this age will typically begin Kindergarten this fall.
What should my child wear to camp each day?
Your child should dress in cool/comfortable summer clothes with closed-toed shoes. Please put sunscreen on your child before arriving in the morning. Complete a Sunscreen Application Authorization Form, available in the office or online, and send a labeled bottle of sunscreen to school for us to re-apply sunscreen later in the day. On field trip days, your child will be required to wear their special KinderCamp t-shirt.
Are there any refunds or credits for days that my child is sick or absent?
Please notify the office at (949) 854-7611 by 8 AM if your child will be absent. Unfortunately, camp activities are booked in advance based on the registrations received, so we are unable to provide credits or refunds for days missed due to sickness or for any other reason.
What should my child wear and bring to camp on water activity days?
On water activity (indicated on the calendar with a water drop icon) please send your child to school with a towel, water shoes, wearing his or her bathing suit, and with sunscreen already applied. Teachers will apply more sunscreen during the day. Include a change of clothes and shoes. All items must be clearly marked with your child's name.
What types of field trips are included?
Typically, a special field trip is included once or twice during each KinderCamp session. These trips are included in the cost of camp. Campers will be transported on a traditional school bus, and we encourage parent chaperones.
How many sessions must I sign-up for?
You may enroll for as little as one session, or any number of sessions you choose, depending upon availability. Select the schedule that's right for your family.
What is the cancellation policy?
Cancellations with at least a 14-day notice will receive a camp credit of 50%.  No refunds are provided, regardless of the reason.
What lunch options are available for my camper?
A freshly prepared hot lunch is normally available for purchase when campers are on-site. Field trips occasionally include lunch, or we may ask you to send a sack lunch, or have your child bring cash to purchase lunch. Specific options and instructions are described under each excursion on our registration portal and parents will be reminded via email. If bringing a lunch from home, it must be brought each day in a disposable Ziploc or paper bag (not a lunch box) with your child's name and the date clearly marked. Snacks are provided by Camp.
How can I pay for Summer Camp?
Our online registration portal offers easy payment by ACH or credit card (3% surcharge). You may also choose to pay by check to the office. Check payments must be received within 5 days.
Cancellations with at least a 14-day notice will receive a camp credit of 50%.  No refunds, regardless of reason.
Registration is available on a first-come, first-served basis via our online registration portal only. Online registration begins at 10 AM on Tuesday, March 3. Spaces are limited, and camp does sell out every year. Early registration is encouraged to avoid any disappointment. Enrollment is accepted only when you complete the online checkout process fully, and acknowledge and agree to our terms and conditions.
Are any discounts available for KinderCamp?
We do not offer discounts for our summer programs.
What schedule options and hours are available?
Each of our sessions include attendance every day from the hours of 9 AM to 4 PM. An extended day option is available, for an additional fee, from 7 AM – 6 PM for those needing additional hours.
Are academic learning opportunities a part of KinderCamp?
Yes, each day is designed with hands-on activities that foster learning through math, science, art, and literacy.
Is my child required to go on offsite field trips?
Offsite field trips are included in each session and all teaching staff will be participating in order to keep low ratios. Should you decide not to have your child join the group on offsite field trips, you will need to make alternate arrangements for your child's care, as there will be no care available on-site.
Who will be my child's primary teacher? Will they have the same teacher the whole summer?
Our KinderCamp teaching staff work as a team. Campers are not assigned a permanent classroom or teacher during the summer. Instead, campers will have a rotating group schedule and will interact with all KinderCamp staff each day. Should you have any questions please feel free to contact Mayra, our KinderCamp Coordinator, at mayra@turtlerockpreschool.com or call (949) 854-7611.